You are cordially invited to submit your research papers for presentation at the 4th Vietnam International Conference in Finance (VICIF-2017) that will take place on the 22-23 of June 2017 in Hanoi, the capital of Vietnam with full of historical riches.
The VICIF-2017 conference, jointly organized by the Vietnam Finance Association International, Foreign Trade University, University of Economics – the University of Danang, and University of Economics and Law will be an excellent opportunity for academics, doctoral students, and practitioners to share interests, present new research results, and discuss current and challenging issues in finance and related topics. The conference co-chairs, and the scientific and organizing committees welcome submissions in all the areas of finance for presentation at the conference.
KEYNOTE SPEAKER
Professor David Reeb, National University of Singapore, Singapore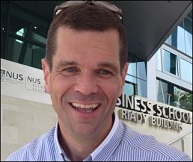 David Reeb holds the Mr. and Mrs. Lin Jo Yan Professorship in Banking and Finance at the National University of Singapore. Dr. Reeb also serves as a Senior Fellow of the Asian Bureau of Finance and Economic Research and as the Director of Business Doctoral Programs in NUS Business School.  His research interests range from founding-family ownership to the properties of mandatory disclosure rules, spanning the incentives of financial regulators to the economics of information. This research generates numerous citations (2000+ in Web of Science) has been featured in the Wall Street Journal, BusinessWeek, The Economist, Forbes, Financial Times, International Herald Tribune, CNN, and Bloomberg TV.
SPECIAL PANEL SESSION
Topic: "The potential contributions of research to Vietnamese financial markets"
BEST PAPER AWARDS
The conference will offer two Best Paper Awards (USD 1,000 / each).
CONFERENCE PROGRAM CHAIRS
Nhut Hoang Nguyen, Massey University, New Zealand
Thuy Thu Nguyen, Foreign Trade University, Vietnam
CONFERENCE'S ASSOCIATED JOURNALS
Authors of a limited number of high-quality papers from the conference will be invited to submit their papers to the Pacific-Basin Finance Journal for review for a regular issue. These invited submissions will have the submission fee of USD 180 waived.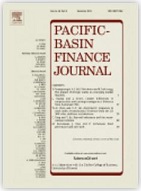 IMPORTANT DATES
March 31, 2017    : Deadline for paper submission
April 20, 2017      : Notification of acceptance/rejection
May 18, 2017       : Registration deadline
June 22-23, 2017 : Conference event